Posts for: January, 2013
By Northside Family Dentistry
January 15, 2013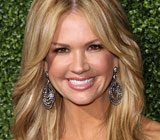 When her daughter Ashby was born in 2007, Nancy O'Dell was overjoyed; but she found the experience of pregnancy to be anxiety-provoking. O'Dell is host of the popular entertainment news show Entertainment Tonight.
After her baby was born she compiled her memories and thoughts into a book for first-time pregnant mothers. The book, "Full of Life: Mom to Mom Tips I Wish Someone Had Told Me When I Was Pregnant," covers a wide range of topics — including oral health during pregnancy.
"While my dental health has always been relatively normal, pregnancy did cause me some concern about my teeth and gums. With my dentist's advice and treatment, the few problems I had were minimized," O'Dell told Dear Doctor magazine. An example of her experience is a craving for milk that started at about the time the baby's teeth began to form. She felt that her body was telling her to consume more calcium.
As often happens with pregnant mothers, she developed sensitive gums and was diagnosed with "pregnancy gingivitis," the result of hormonal changes that increase blood flow to the gums.
"I love to smile," said O'Dell, "and smiles are so important to set people at ease, like when you walk into a room of people you don't know. When you genuinely smile you're able to dissolve that natural wall that exists between strangers."
Contact us today to schedule an appointment to discuss your questions about dental health during pregnancy. You can also learn more by reading the Dear Doctor magazine article "Nancy O'Dell."
By Northside Family Dentistry
January 05, 2013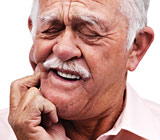 If you have ever suffered from tooth sensitivity, you know all too well how real the pain can be — anything from a slight twinge to pain that can be downright excruciating. Sensitivity may be experienced several times throughout the day or just every once in a while. However, as we say, a little knowledge can go a long way. And we can provide you with the know-how and steps to help minimize your tooth sensitivity.
One of the first steps we will take is to review your brushing habits, as an improper brushing technique can not only cause tooth sensitivity, but it also can make the sensitivity worse once it is present. We will teach you how to remove dental plaque safely without damaging your delicate gum tissues, which can cause gum recession leaving the dentin exposed. Another step we may take is to provide you with a special toothpaste containing fluoride or one specifically targeted to sensitive teeth. The fluoride increases the strength of tooth surfaces and thus makes teeth more resistant to acid attack and sensitive to sweets. Or if the sensitivity is severe and/or constant, we may need to apply a barrier to cover the sensitive areas. These barriers may range from concentrated fluoride varnishes to bonded filling materials to cover the sensitive areas. If the pain is severe and constant, it may be possible that the pulpal tissue containing the nerves in your tooth are inflamed and you may need a root canal treatment to relieve your pain and save the tooth.
If you are experiencing tooth sensitivity or have questions about this condition, please contact us to schedule an appointment. Or you can learn more about this topic by reading the article "Sensitive Teeth."