Posts for: August, 2013
By Northside Family Dentistry
August 29, 2013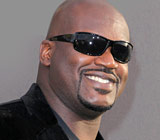 You may think snoring is a minor problem, but it can be a lot more than that. Just ask hoops star Shaquille O'Neal, whose rambunctious snoring bothered his girlfriend enough for her to suspect a health problem. Her observations eventually led to Shaq's diagnosis of moderate Obstructive Sleep Apnea (OSA), which occurs when the soft tissue structures at the back of a person's throat, including the tongue, partially close off the upper airway and prevent air from moving into the lungs during sleep. Sometimes airflow can be blocked completely for 10 or more seconds.
When air flow is reduced, blood oxygen levels drop. This leads to brief waking episodes known as "micro-arousals," which can happen sometimes more than 50 times an hour. The sleeper might not even be aware of this, even while gasping for air. Micro-arousals prevent the person from ever reaching deep, restful sleep.
Besides suffering from excessive daytime sleepiness, studies show sleep apnea patients are at higher risks of heart attacks, congestive heart failure, high blood pressure, brain damage and strokes. People with sleep apnea also have a higher incidence of work and driving-related accidents.
OSA can be treated in a few different ways. On the advice of his doctor, Shaq opted for a Continuous Positive Airway Pressure (CPAP) machine, which generates pressurized air delivered through a face mask worn while sleeping. The force of the pressurized air opens the airway (windpipe) in the same way as blowing into a balloon does.
For people with milder OSA, or who find they can't tolerate wearing a mask during sleep, an oral appliance supplied by a dental professional might be the answer. Oral appliances are worn in the mouth and are designed to gently reposition the jaw and move the tongue forward away from the back of the throat. Success rates of 80% or more have been reported using oral appliances, depending on the severity of the OSA.
If you would like more information on sleep apnea, please contact us or schedule an appointment for a consultation. You can learn more about sleep apnea by reading the Dear Doctor magazine article "Snoring & Sleep Apnea." Dear Doctor also has more on "Sleep Disorders & Dentistry."
By Northside Family Dentistry
August 14, 2013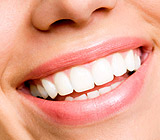 The world is full of options to improve your appearance. But if you really want a dramatic change for the better, don't overlook one of the more prominent features of your face — your smile. The field of cosmetic dentistry has developed a vast array of procedures, techniques and materials to work this transformation.
First, though, it's important to undergo a smile analysis. During this review, we examine the major components of your current smile: the condition of your teeth and their alignment; their natural color and hue; your gum health; and the relationship between your upper and lower jaws. We then analyze these findings in context with the shape of your face, your eyes and your skin. Any changes we propose to make to your smile must fit with this bigger picture.
Of course, nothing is more foundational to a beautiful smile than good, basic hygiene. Besides a daily regimen, regular visits to our office for cleaning and polishing not only remove entrenched decay-causing plaque or tartar, but also staining that can spoil your appearance. Whitening procedures, at home or in our office, can also brighten up an otherwise drab smile.
But what if you have chipped or broken teeth, or some other abnormality? That's where our artistry as a cosmetic dentist can truly make a difference. In some cases, using bonding materials, tooth-colored restorations or veneers may be the best option, if enough of the tooth structure is still intact. If not, porcelain crowns may be in order.
Nor are we limited to those options. Your particular situation may call for a more integrated approach to smile enhancement. Orthodontics to realign teeth and treat for malocclusion (where the teeth on the upper and lower jaws do not meet properly) could be part of that approach, as well as replacing missing teeth with dental implants that replicate the teeth they replace.
The key is to devise the best approach that couples reality with your expectations. It will change not only your smile, but also your life.
If you would like more information on cosmetic dentistry, please contact us or schedule an appointment for a consultation. You can also learn more about this topic by reading the Dear Doctor magazine article "Cosmetic Dentistry: A Time for Change.."