Posts for: April, 2018
By Northside Family Dentistry
April 23, 2018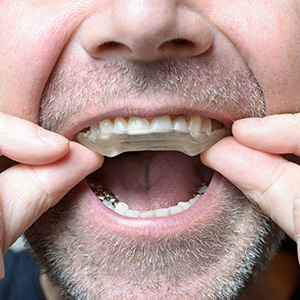 Lots of people don't know that April is National Stress Awareness Month; don't fret if you're one of them. For many, stress is already a common feature of everyday life. According to the American Psychological Association, 62% of Americans are stressed at their jobs, and stress has been estimated to cause the loss of some 275 million working days every year.
In addition to its other negative physical and mental consequences, stress can also spell trouble for your oral health. It may lead to the problems of teeth clenching and grinding, which dentists call bruxism. A habitual behavior that can occur in the daytime or at night, bruxism is thought to affect perhaps one in ten adults. While the evidence that stress causes bruxism is not conclusive, there's a strong case for the linkage.
Bruxism sometimes causes symptoms like headaches, soreness or pain in the jaw muscles or joints, and problems with fully opening the mouth. It can be detected in the dental office by excessive tooth wear, and/or damage to tooth surfaces or dental work. Grinding or tapping noises heard at night may indicate that someone is grinding their teeth while sleeping. In children, nighttime bruxism is common and not necessarily a reason for concern; in adults, it may be more troubling.
So what can you do if you're experiencing this problem? If you find yourself clenching and grinding during the daytime, simply becoming more aware of the behavior and trying to limit it can help. A bit of clenching during times of stress isn't abnormal, but excessive grinding may be reason for concern. Many of the same techniques used to relieve stress in other situations—such as taking a step back, talking out your issues, and creating a calmer and more soothing environment—may prove helpful here as well.
Occasionally, prescription drugs may cause bruxism as an unwanted side effect; in this case, a medical professional may recommend changing your medication. The use of stimulants like coffee and mood altering substances like alcohol and illicit drugs have also been associated with teeth grinding—so if you're having this issue, consider foregoing these substances and making healthier lifestyle choices.
There are also a number of dental treatments that can help protect your teeth from excessive grinding. The most common is an occlusal guard or "night guard." This is a custom-fabricated appliance made of plastic that fits comfortably over your teeth. Usually worn at night, it keeps your teeth from actually coming into contact with each other and being damaged. Occasionally, additional treatments such as bite adjustment or orthodontics may be recommended to help solve the problem.
If you would like more information about teeth clenching and grinding, please call our office to schedule a consultation. You can learn more in the Dear Doctor magazine articles "Teeth Grinding" and "When Children Grind Their Teeth."
By Northside Family Dentistry
April 13, 2018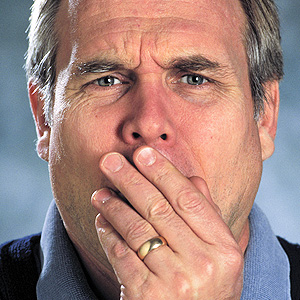 During your lifetime you'll eat thousands of meals — and generate a lot of force from chewing over the years. But thanks to a support system of gum tissues and bone, your teeth can normally handle it.
What your teeth can't handle, though, are higher than normal chewing forces on a continual basis. This can happen if you grind your teeth, which can produce 20-30 times the normal force. The habit often arises in adults because of high stress and often occurs during sleep.
These abnormal forces can stretch the periodontal ligaments that hold teeth in place, cause the teeth to become loose and at increased risk for loss. The best treatment strategy is to reduce clenching with, for example, muscle relaxants or anti-inflammatory drugs or lower the effects with a mouth guard that won't allow the teeth to make solid contact during clenching.
Your teeth can also become loose even with normal chewing forces if you have advanced periodontal (gum) disease. Gum disease arises from dental plaque, a thin film of bacteria and food particles left on teeth due to poor oral hygiene. As it builds up, it causes inflammation of the gum tissues resulting in bone loss and causing the gums to detach from the teeth, increasing pocket depth.
Our first step in this case is to treat the gum disease by removing plaque and calculus (tartar) from all tooth and gum surfaces. This includes infected areas below the gum line and around the roots, a circumstance that could require surgical access.
As treatment progresses in either of these scenarios the gum tissues heal and often regain their attachment to the teeth. But that can take time, so we may need to stabilize any loose teeth in the short term. The most common way is to splint them to other secure teeth. This is done by using a clear acrylic bonding material to join the loose teeth together with a strip of metal or other rigid material (like joining pickets in a fence).
When symptoms arise, quick action is the key to preventing lost teeth. If you notice swollen, painful or bleeding gums or especially loose teeth, don't delay — contact us so we can begin treatment as soon as possible.
If you would like more information on the causes and treatments for loose teeth, please contact us or schedule an appointment for a consultation. You can also learn more about this topic by reading the Dear Doctor magazine article "Loose Teeth."