Posts for: November, 2019
By Northside Family Dentistry
November 14, 2019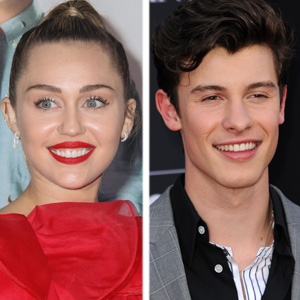 The 2019 Grammy Awards was a star-studded night packed with memorable performances. One standout came from the young Canadian singer Shawn Mendes, who sang a powerful duet of his hit song "In My Blood" with pop diva Miley Cyrus. But that duo's stellar smiles weren't always quite as camera-ready as they looked that night.
"I had braces for four and a half years," Mendes told an interviewer not long ago. "There's lots and lots and lots of photo evidence, I'm sure you can pull up a few." (In fact, finding one is as easy as searching "Sean Mendes braces.")
Wearing braces puts Mendes in good company: It's estimated that over 4 million people in the U.S. alone wear braces in a typical year—and about a quarter of them are adults! (And by the way: When she was a teenager, Miley Cyrus had braces, too!)
Today, there are a number of alternatives to traditional metal braces, such as tooth-colored braces, clear plastic aligners, and invisible lingual braces (the kind Cyrus wore). However, regular metal braces remain the most common choice for orthodontic treatment. They are often the most economical option, and can be used to treat a wide variety of bite problems (which dentists call malocclusions).
Having straighter teeth can boost your self-confidence—along with helping you bite, breathe, chew, and even speak more effectively. Plus, teeth that are in good alignment and have adequate space in between are easier to clean; this can help you keep your mouth free of gum disease and tooth decay for years to come.
Many people think getting braces is something that happens in adolescence—but as long as your mouth is otherwise healthy, there's no upper age limit for orthodontic treatment. In fact, many celebrities—like Lauren Hutton, Tom Cruise and Faith Hill—got braces as adults. But if traditional braces aren't a good fit with your self-image, it's possible that one of the less noticeable options, such as lingual braces or clear aligners, could work for you.
What's the first step to getting straighter teeth? Come in to the office for an evaluation! We will give you a complete oral examination to find out if there are any problems (like gum disease or tooth decay) that could interfere with orthodontic treatment. Then we will determine exactly how your teeth should be re-positioned to achieve a better smile, and recommend one or more options to get you there.
If you have questions about orthodontic treatment, please contact our office or schedule a consultation. You can read more in the Dear Doctor magazine articles "The Magic of Orthodontics" and "Lingual Braces: A Truly Invisible Way to Straighten Teeth."
By Northside Family Dentistry
November 04, 2019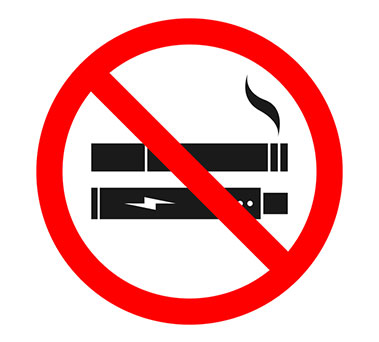 The electronic cigarette (e-cig), the much-acclaimed smoking alternative, has recently been linked to hundreds of lung-related illnesses and deaths among otherwise healthy young adults. But dentists were actually among the first to sound alarm bells on the potential harm of "vaping," particularly to dental health.
If you're vaping as a substitute for smoking, you may be trading one set of oral health risks for another. Many dentists believe vaping may be no safer for your mouth than traditional tobacco.
An e-cig is a small, handheld device that holds a mixture of water, flavoring and chemicals. The device heats the liquid until it becomes a gaseous aerosol the user inhales into their lungs. Proponents say it's a safer and cleaner alternative to smoking. But, like cigarettes, vaping mixtures can contain nicotine. This chemical constricts blood vessels, decreasing nutrients and infection-fighting agents to the gums and increasing the risk of gum disease.
And although vaping flavorings are FDA-approved as a food additive, there's some evidence as an aerosol they irritate the mouth's inner membranes and cause mouth dryness similar to smoking. Vaping liquids also contain propylene glycol for moisture preservation, which some studies have shown increases a buildup of plaque, the bacterial film most responsible for dental disease.
All of these different effects from vaping can create a perfect storm in the mouth for disease. So, rather than switch to vaping, consider quitting the tobacco habit altogether. It's a solid thing to do for your teeth and gums, not to mention the rest of the body.
As we commemorate the Great American Smokeout on November 21, this month is the perfect time to take action. Here are some tips to help you kick the habit.
Don't try to quit all at once. Your body has developed a physical connection with nicotine, so quitting "cold turkey" can be extremely difficult and unpleasant. Although different approaches work for different people, you may find it easier to overcome your habit by gradually reducing the number of cigarettes you smoke each day.
Enroll in a cessation program. There are a number of step-by-step programs, some involving medication, that can help you quit smoking. Talk to us or your doctor about using a cessation program to end your tobacco habit.
Seek support from others. Beating the smoking habit can be tough if you're trying to do it solo. Instead, enlist the help of family and friends to support you and keep you on track. Consider also joining a supervised support group for quitting smoking near you or online.
Smoking can harm your dental health and vaping may be just as harmful. Distancing yourself from both habits will help you maintain a healthier smile and a healthier life.
If you would like more information about the effects of vaping and tobacco use, please contact us or schedule a consultation. To learn more, read the Dear Doctor magazine articles "Vaping and Oral Health" and "Smoking and Gum Disease."