Posts for tag: oral cancer
By Northside Family Dentistry
March 24, 2015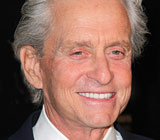 Actor Michael Douglas shocked TV audiences across the country when he announced on the David Letterman Show in 2010 that he has stage IV oral cancer. Fortunately, the cancer had not spread and his radiation and chemotherapy treatments were successful. This year, Douglas teamed up with the Oral Cancer Foundation to warn others about the dangers of the disease and the importance of early detection. In particular, he wants younger people to know that even if they don't smoke and drink a lot, as he admitted to Letterman that he did, they are still at risk.
As Douglas states in a PSA he made with the foundation, "the fastest growing segment of the people developing oral cancers are young, non smokers." That's due to a strain of the Human Papilloma Virus known as HPV16 that can be transmitted through oral sex. So it's important to avoid risky sexual behaviors and to be screened regularly for this devastating disease that claims one life every hour in the U.S., according to the Oral Cancer Foundation.
An oral cancer screening is a simple visual and tactile exam done right here at the dental office. We will feel your neck for lumps and inspect your lips and all inside surfaces of the mouth, including the back of your throat, for any suspicious signs. If any are found, a biopsy (laboratory analysis of a tissue sample) can be ordered.
Most oral cancers are "squamous" (small scale-shaped) cell carcinomas that occur in the lining of the mouth and are often preceded by recognizable changes (lesions) of the oral membranes. White or red patches begin to form in the pre-cancerous stage, and as the cancer develops, a non-healing ulcer may appear. If you notice any such changes in your mouth, please let us know.
Michael Douglas ends his PSA with the following plea: "So please, the next time you visit your dentist or your medical doctor, ask for this simple screening. Finding oral cancer in its earliest stages may save your life." We agree, which is why we always perform this screening during your regular dental check-up. If it's been a while since your last appointment, please come in and see us.
If you would like more information about oral cancer, please contact us or schedule an appointment for a consultation. You can learn more about the disease in the Dear Doctor magazine article "Oral Cancer."
By Northside Family Dentistry
August 15, 2014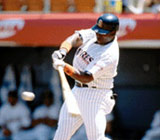 Chewing tobacco is a known cause of oral cancer, yet many a Major League Baseball player has been seen walking onto the field with a round tin visibly poking out of his back pocket. That was before this year. Recognizing the influence big-leaguers have on their young fans, MLB players agreed to a new contract that limits their use of chewing tobacco and their ability to carry it around their fans. The 2012 season is the first to be played under the new rules, which were championed by Baseball Commissioner Bud Selig.
One player who used smokeless tobacco heavily is Baseball Hall of Famer Tony Gwynn. The former Padres slugger earlier this year endured 14 hours of surgery to remove a cancerous growth from the inside of his right cheek and graft a nerve from his shoulder to replace a facial nerve damaged by the tumor. This was Gwynn's second cancer surgery in less than two years.
When it comes to oral cancer, the importance of early detection can't be stressed enough. Unfortunately, this form of cancer is not usually detected until a late stage so the overall survival rate is poor, with only 58% surviving five years after treatment. Yet when oral cancer is detected while a lesion is small, survival rate exceeds 80%. That's why an oral cancer screening is always part of your dental check-up or regular cleaning appointment at this office.
During this screening we will examine your face, neck, lips, mouth, tongue and the back of your throat for any suspicious lesions (sores or ulcers) or lumps. Of course, if you notice any unusual lesions, or color changes (white or red patches), anywhere in your mouth that do not heal within two-three weeks, please come in to see us as soon as possible. And if you need help kicking a tobacco habit, we can advise you on how to get it.
If you would like more information about oral cancer, please contact us or schedule an appointment for a consultation. You can also learn more by reading the Dear Doctor magazine article "Oral Cancer."
By Northside Family Dentistry
May 15, 2013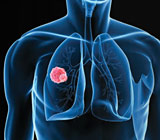 Statistically speaking, Americans can expect to enjoy a longer life today than at any time in the past. A recent U.S. government interagency study indicated that our oldest citizens are also generally getting healthier and doing better economically. Yet, along with an increased lifespan comes the possibility that at some future time, you or a loved one may undergo treatment for cancer.
There's good news here too: According to the National Cancer Institute, a branch of the National Institutes of Health, both the rate of cancer incidence and the death rate from the disease have been steadily declining. It's true that cancer treatments may cause a variety of oral health problems. But did you know that there are some measures you can take to minimize the discomfort and possible complications from these lifesaving therapies?
Chemotherapy and radiation, two common treatments, work by attacking cancerous cells. However, they can affect normal cells too — including the cells lining the mouth, and the salivary glands. This sometimes results in mouth sores, a dry mouth, and an increased risk of developing dental diseases like tooth decay.
What should you do if you or someone you love needs cancer treatments? The best outcomes can be obtained by a dose of prevention when possible, and by taking a team approach to the treatment.
Oral side effects may be worse if the mouth isn't healthy prior to cancer treatment. So, if there's time, have necessary dental procedures done before treatment begins. During and after cancer therapy, dental surgery should be limited if possible. The first step is to get a complete dental examination, and to develop a treatment plan. It's vitally important to coordinate any dental treatments with an oncologist (cancer specialist).
There are also things a patient can do to help control unpleasant oral side effects. Removing the bacteria that cause tooth decay is more essential now than ever. In addition to thorough brushing, an antibacterial rinse or fluoride gel may be prescribed. To combat the symptoms of dry mouth, it's important to drink plenty of fluids. Chewing gum with Xylitol, or using a mouth rinse or a prescription medication may also be recommended.
It's essential for those having cancer treatment to understand and follow the recommendations of their dentist and doctor. These include taking steps to reduce the chance of complications, and recognizing the warning signs that may indicate a problem.
If you would like more information about cancer treatment and oral health, please contact us or schedule an appointment to discuss your treatment options. You can learn more in the Dear Doctor magazine article "Oral Health During Cancer Treatment."