Skip to Content
Bi-Annual Dental Cleanings
Comprehensive Dental Cleaning Services in Macon, GA
Dental cleanings are crucial for your ongoing oral health. The America Dental Association recommends a professional cleaning every six months to ensure your teeth are clean and healthy. Northside Family Dentistry provides comprehensive dental cleaning services to families throughout Macon, GA, and the surrounding communities. Dental cleanings can begin as soon as your child's first tooth erupts or by the time they become a year old. We follow a comprehensive dental cleaning process to identify any issues with your teeth and can make recommendations on how to best care for them. If you're overdue for your routine cleaning, contact our team today to schedule an appointment.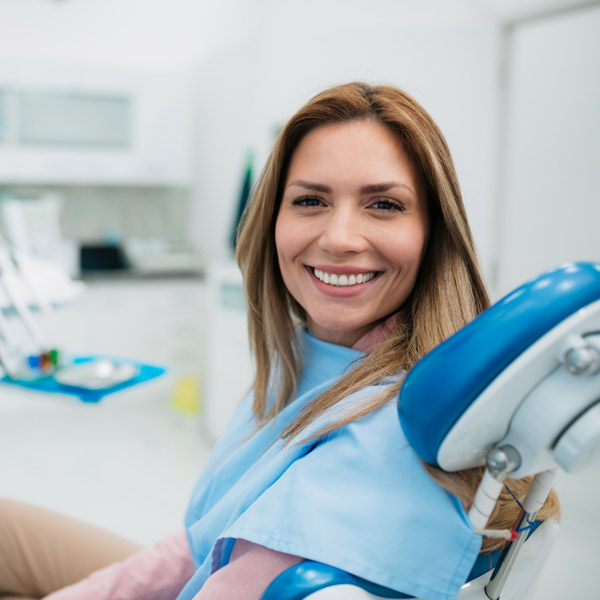 What Are the Benefits of Routine Dental Cleaning?
Routine dental cleanings are an essential part of your overall healthcare routine. There have been many studies that conclude that continual oral health can improve your total-body health. At Northside Family Dentistry, we provide bi-annual dental cleanings as the American Dental Association recommends. Some of the additional benefits of routine dental cleaning include the following:
Oral Treatment Recommendations
Prevents Tooth Decay
Improves Your Smile
Fights Gum Disease
Dental Cleaning Process
Dental cleanings are one of the most common processes we provide at our office. It's also one of the most important. Not only will routine dental cleanings help keep your smile beautiful, but you'll also have the opportunity to speak with Dr. Watson about any concerns regarding the look and function of your teeth. Our team uses innovative dental technology and effective treatments to ensure you walk out of our office with a brighter, healthier smile. Our dental cleaning process includes the following:
Exam
We begin by examining your teeth and gums. We'll also take this time to listen to concerns regarding any pain or discomfort you're experiencing. This is also an opportunity to discuss any cosmetic dental options.
Cleaning
Plaque and tartar can lead to tooth decay, gum inflammation, and gingivitis. Our dental hygienists will identify buildup and use special tools to clean your teeth.
Polish
Next, our team will polish your teeth using a unique tool and toothpaste with a gritty texture. This helps remove any left-over tartar and gives your teeth a brighter look.
Flossing
Floss is used to clean the areas between your teeth that cannot be reached by brushing.
Schedule Your Dental Cleaning Today
Whether your last dental cleaning was six months ago or it's been years since your last visit, it's never too late to care for your teeth. At Northside Family Dentistry, we provide comprehensive dental cleaning service on a bi-annual basis based on ADA's recommendation. Discover for yourself why so many families throughout Macon, GA, and the surrounding communities choose us for dental cleanings and more. Let our dental professionals ensure you have a healthy and bright smile. Contact our office today to schedule your cleaning.
Our Testimonials
What a great dental group! If you have any fears of the dentist, this is the place to come to. Everyone is so nice and caring, very helpful and they do great work on your teeth!
My daughter has been going for 3 years and we love the atmosphere and the love and kindness we receive every time we walk in the door!
Dr. Watson and his staff have provided excellent and compassionate care for my family and I. I highly recommend this practice!