Skip to Content
Composite Dental Fillings
Composite Dental Fillings in Macon, GA
A cavity can be uncomfortable and unsightly. It can also contribute to bad breath and even an infection in your tooth. At Northside Family Dentistry, our dentist and team offer composite dental fillings in Macon, Georgia. These fillings are safe and durable and blend in seamlessly with the surfaces of your teeth. To preserve the health and appearance of your smile, call 478-475-1976 to plan your visit with Dr. Clinton M. Watson.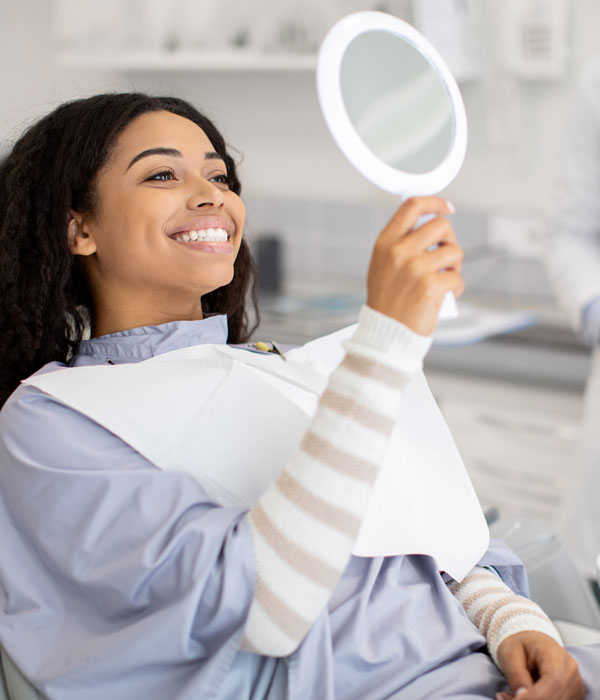 A Natural-Looking Result
Traditionally, dental fillings have been made of silver amalgam. However, our dental office uses only composite, or tooth-colored, filling material. Our dentist and team have chosen to use composite filling materials in order to provide you with a more natural-looking result and to promote better long-term oral health. There are many benefits to composite fillings, including:
Material that bonds to your tooth to provide more support for the tooth's structural integrity
Reduced risk of the treated tooth breaking or fracturing in the future
Insulation from temperature changes caused by foods and beverages
Better seals around the edges of the damaged area, increasing the tooth's resistance to decay and leaks
The ability to correct cavities that are too small for amalgam fillings to repair
Fillings that can be repaired and replaced without being removed from the tooth
No mercury or other metals are used, making the filling safer
Schedule Your Consultation Today
When you receive a composite dental filling, our dentist will carefully select a filling that matches your natural tooth color to give you a more beautiful and healthier-looking smile. Fillings can usually be placed in a single appointment. For more information about composite dental fillings and to make an appointment with our dentist, contact our office today.
Our Testimonials
My daughter has been going for 3 years and we love the atmosphere and the love and kindness we receive every time we walk in the door!
What a great dental group! If you have any fears of the dentist, this is the place to come to. Everyone is so nice and caring, very helpful and they do great work on your teeth!
Dr. Watson and his staff have provided excellent and compassionate care for my family and I. I highly recommend this practice!