Skip to Content
Dental Hygiene Education in Macon, GA
You have been brushing your teeth for years, but chances are you have some room for improvement. During your visit to Northside Family Dentistry, our dentist, Dr. Clinton M. Watson, and our team can spend some time talking with you about your home care routine and help you see if you need to make some changes. Call our office at 478-475-1976 for an appointment for dental hygiene education in Macon, Georgia.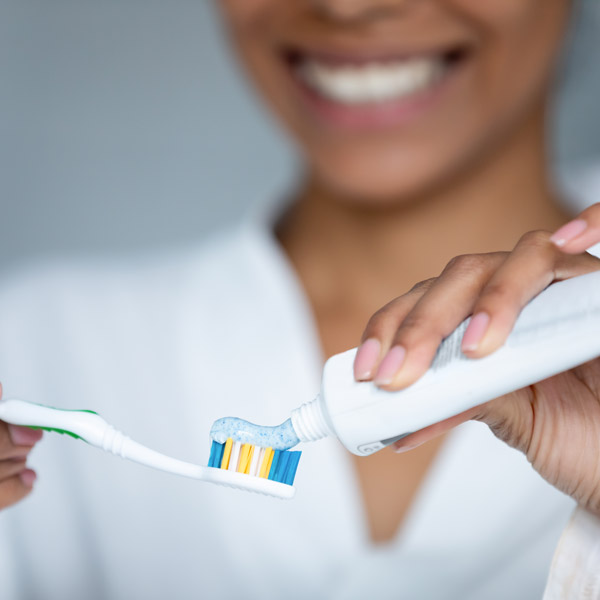 Our Team Works Hard to Improve Your Oral Health
It is essential, however, that you continue taking care of your smile at home through consistent oral hygiene. Good dental hygiene includes a number of daily habits and practices that help to keep your smile healthy and bright. Our dentist and team recommend that you follow these basic steps to help your smile stay in optimal health:
Brush your teeth after each meal or at least twice a day. We encourage you to use a soft-bristled toothbrush and toothpaste that includes fluoride.
Floss at least once every day. The most important time to floss is just before you go to sleep at night.
Eat a balanced diet. Limiting your intake of very sugary and acidic foods can help to prevent tooth decay.
Maintain your regular visits with our dentist every six months. During these visits, we will provide a professional teeth cleaning and a thorough dental exam to make certain we provide any needed preventive or restorative treatments.
Schedule Your Next Appointment Today
When you visit our dentist and team, we will review your dental hygiene habits with you and offer needed information on any additional steps you can take to further improve your oral health. To learn more about dental hygiene and schedule your next appointment at our office, we welcome you to call or visit us today.
Our Testimonials
What a great dental group! If you have any fears of the dentist, this is the place to come to. Everyone is so nice and caring, very helpful and they do great work on your teeth!
My daughter has been going for 3 years and we love the atmosphere and the love and kindness we receive every time we walk in the door!
Dr. Watson and his staff have provided excellent and compassionate care for my family and I. I highly recommend this practice!