Skip to Content
Oral Sedation in Macon, GA
It is perfectly normal to feel a certain amount of stress over visiting the dentist. But if that stress is keeping you from visiting Dr. Clinton M. Watson, call Northside Family Dentistry at 478-475-1976. We offer oral sedation in Macon, Georgia, which is a simple and inexpensive way to take the edge off of your visit.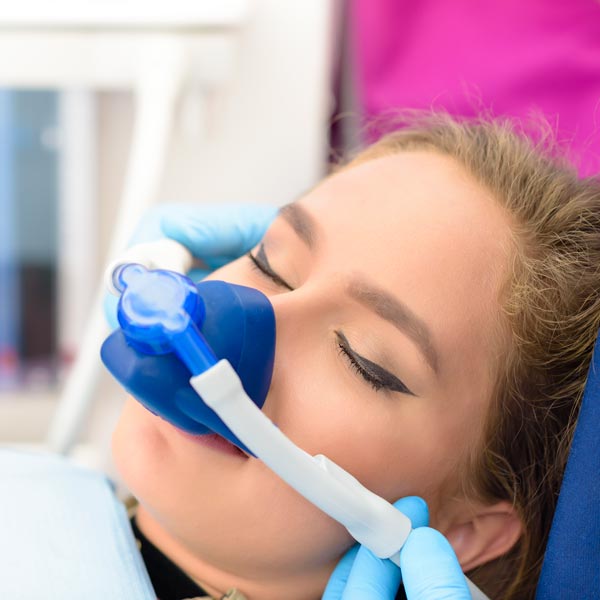 A Comfortable Visit, Every Time
Oral sedation is a form of conscious sedation that we may recommend to ensure that you have a comfortable experience each time you visit our office. Administered in pill form, oral sedation is simple and easy to use. Because oral sedation is a form of conscious sedation, you will remain awake during the treatment, but you will feel more relaxed and at ease. There are many other benefits to sedation dentistry, including:
With oral sedation, you simply need to take a pill. It is quick and easy to use.
It produces the necessary amnesic effect for a comfortable experience.
Oral sedation typically costs less than other forms of sedation.
Schedule Your Next Appointment Today
If you and our dentist determine that oral sedation is right for you, you will be prescribed a pill that will help you relax. You will also receive instructions to take the pill before your scheduled appointment; be certain to follow the specific instructions included with your pill. It is important that you have a family member or friend drive you to and from your appointment to provide maximum safety to yourself and others. When you arrive at our office, you will be awake but extremely relaxed. You may feel drowsy, and it is not unusual for you to not remember all of the details of your appointment. For more information about the benefits of oral sedation and how we can make your visit more comfortable, please call our office today.
Our Testimonials
What a great dental group! If you have any fears of the dentist, this is the place to come to. Everyone is so nice and caring, very helpful and they do great work on your teeth!
My daughter has been going for 3 years and we love the atmosphere and the love and kindness we receive every time we walk in the door!
Dr. Watson and his staff have provided excellent and compassionate care for my family and I. I highly recommend this practice!